Map, Directions and Travel
Kenilworth Primary School is situated close to the A1M in Borehamwood, Hertfordshire. Please see below for information on how to find our lovely school.
Public Transport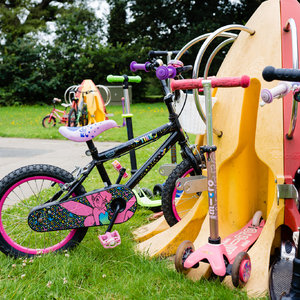 If you would like to travel to school by bus, you can take the 292 (which stops at Manor Way) or 107 (which stops at Balmoral Drive). Both buses run every 15 minutes giving you a range of different bus times to choose from.
Elstree and Borehamwood train station is our nearest station. This is approximately a 25 minute walk from the school and there is a bus stop directly outside the station. The 107 will take you to Balmoral Drive at the top of Kenilworth Drive and the 292 will take you to Manor Way.
If you have children aged between 11 and 25, they can access half price bus travel in Hertfordshire, by purchasing a Hertfordshire Saver Card at https://www.hertfordshire.gov.uk/services/Schools-and-education/Travel-to-school/Savercard/savercard.aspx
Alternatively, we also have storage pods if you would like to travel by bike or scooter.
Safe Travel at School
At Kenilworth we believe in the importance of developing road safety skills for all of our children. During their time at Kenilworth they will be given opportunities to develop pedestrian, scooter and bike skills and they will be encouraged to participate in different initiatives promoting safe travel (for example 'Walk to School Week', 'Bikers Breakfast' and scooter workshops).
As part of our commitment to developing road safety within our student body, we also have seven Active Travel Ambassadors who lead road safety assemblies and projects within our school.
Travel Plan