Attendance, Illness and Absence
Each day at school, your child will learn something new. It may be a piece of information, a fact or a new way to multiply two numbers.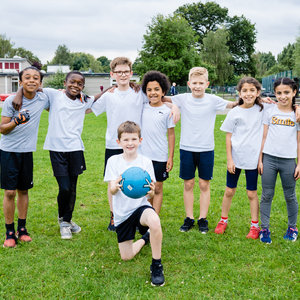 The learning that is invisible but is essential to their development is the social learning. Learning how to negotiate friendships, resolve conflict, developing empathy and more therefore it is essential that your child attends school every day.
Parents are responsible by law for ensuring that their children receive education every day.
Absence
For your child to benefit fully from their education they should attend school every day unless the reason for the absence is unavoidable. The school office must be notified of all absences at the earliest opportunity. The School has the legal responsibility to decide if the absence should be authorised or unauthorised. Holidays during term time are never authorised.
Illness
If your child is unwell and unable to attend school please contact the school office as early as possible on the first day of absence. You can do this by phone or through the gateway.
Medical appointments
Routine Doctor and dental appointments should be made outside of school hours. Where this is unavoidable, the school office should be made aware of all medical appointments and should be provided with a copy of the appointment letter or card. Wherever possible please only take your child out of school for the time of the appointment and necessary travel time.
Any other absence
For all other types of absence an absence request form must be completed. You can obtain a form from the school office or download it below. Absence requests will be reviewed by the Head teacher and will only be authorised in exceptional circumstances. Absence requests should be made in advance.
Covid absences.
If your child is showing covid symptoms, then please see the information on the parent information letter below.
Please read the frequently asked questions below for our full procedure on how we deal with attendance and attendance issues at Kenilworth.
Frequently Asked Questions
WHEN DOES MY CHILD HAVE TO BE IN SCHOOL?
Your child should be at school with sufficient time to be ready to join their class for the start of the day; classroom doors will be opened at 8:40am. The gate is locked at 8:50am and registers are taken promptly by 8:45am
The afternoon register is taken at 1:05pm for all children.
WHAT HAPPENS IF MY CHILD IS LATE?
The gate to the main path is locked at 8:50am. Pupils who arrive after this time should report to the school office.
The school will send a letter home after a pupil has been marked late three times. A series of unauthorised late marks may lead to a referral to the Attendance Information Officer.
Your child will be marked as an unauthorised absence if they arrive after 9:00am in the morning.
DOES THE SCHOOL NEED LETTERS EXPLAINING MY CHILD'S ABSENCE OR WILL A PHONE CALL DO?
We would expect a parent to telephone the school on the first day of absence. Parents are also able to send a text message via our School Gateway system. If your child is a lone traveller, we will telephone you if your child has not arrived at school by 9:00am. For all other pupils, we will call you by 10:00am if we have not heard from you. If we do not receive an explanation, or if the explanation is unsatisfactory, we will not authorise the absence.
If we are concerned about aspects of your child's attendance or punctuality we will contact you to discuss the best way forward.
An accumulation of unauthorised absences will lead to a referral to the Attendance Information Officer – AIO.
The AIO meets half termly with the Headteacher who has overall responsibility for ensuring that parents get their children to school each day on time.
The AIO also discusses attendance with the Admin assistant who is responsible for attendance logging.
WHAT REASONS WILL THE SCHOOL ACCEPT FOR ABSENCES?
Illness.
Emergency medical appointments/dental appointments; please make routine appointments after school or during the holidays. We will need evidence of the appointment.
Days of religious observance.
Family bereavement.
Absence for exceptional circumstances; this may include some leave during term time when prior approval has been given.
Except in the case of illness, you should ask for permission for your child to miss school well in advance, giving full details. In cases of recurring absences through illness you may be asked to produce a medical certificate.
WHAT REASONS WILL NOT BE ACCEPTED?
The school will not authorise absences other than those in exceptional circumstances. Family holidays, day trips, shopping or birthdays are not classed as exceptional.
WHAT CAN I DO TO ENCOURAGE MY CHILD TO ATTEND SCHOOL?
Make sure your child gets enough sleep and gets up in plenty of time each morning. Ensure that s/he leaves home in the correct clothes and is properly equipped. Show your child, by your interest, that you value his/her education. If you are having a problem encouraging your child to come to school please do come in and speak to your child's teacher, Mrs Ajose, Mrs Chidley or Mrs Sampson. We are always willing to listen and offer support for both you and your child.